Posts for: December, 2020
By Kenneth J Oskowiak & Associates, DMD, PC
December 20, 2020

Despite your best intentions to plan ahead, the holidays have sneaked up on you. And what good intentions you had: presents to buy, halls to deck, parties to throw. Perhaps you even aspired to a little something for yourself to prepare for all the festivities—a more attractive smile!
But, alas, the calendar bell tolls and it tolls for thee—and now you have little time for any major work on your smile. But fear not! Although a full makeover might not be possible right now, there are a few smile enhancements you can get in a single dental visit. And that might be just what you need for a "merry" smile this holiday season.
Here then are three things you can do to get a little smile pizzazz right before the holidays.
Dental cleaning. The main purpose for a dental office cleaning every six months is to prevent disease by removing any plaque and tartar (calcified plaque) you might have missed during daily hygiene. But ridding your teeth of yellowing plaque deposits followed by a bit of polishing can also improve your smile appearance. You can do your dental health and your smile some good with a dental cleaning before the holidays.
Teeth whitening. A whitening procedure can turn a dull, yellowed smile into a bright and beautiful one. Although you can use a whitening kit at home, you can enjoy better results with a trained dentist. A professional whitening tends to last longer, and there's more control over the level of brightness. With a fine-tuned whitening, we can help you get a smile that's subtly natural or Hollywood dazzling.
Bonding. You might think repairing a chipped tooth requires veneers or crowns that could take weeks to get. But we may be able to rectify mild to moderate dental flaws in just one visit with dental bonding. This technique uses a dental material called composite resin that's applied in layers to a tooth in paste-like form. After shaping, it's then hard-cured with a special light to produce a durable finish that looks and feels like a normal tooth.
These simple one-visit procedures could make a big difference in your smile and your confidence this holiday season. Now, about that smile makeover…sounds perfect for a New Year's resolution!
If you would like more information about improving your smile, please contact us or schedule a consultation. To learn more, read the Dear Doctor magazine articles "Teeth Whitening" and "Repairing Chipped Teeth."
By Kenneth J Oskowiak & Associates, DMD, PC
December 09, 2020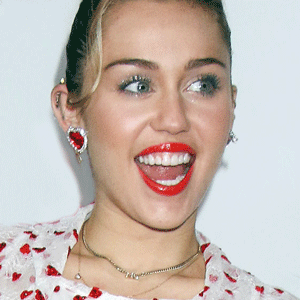 Miley Cyrus's rise to fame began when she was cast in the Disney series Hannah Montana. She played the title character, Hannah Montana, a famous singing star hiding her true identity, ordinary girl, Miley Stewart. In her real life at the time, Miley Cyrus had her own little secret—she was undergoing orthodontic treatment to straighten her smile.
Like many teenagers (as well as many adults), Cyrus's dental bite wasn't in proper alignment. She could have gone the traditional way by straightening her smile with braces fixed to the front of her teeth. It's an effective treatment, but the metallic hardware can overwhelm a person's appearance.
With her various roles in the public spotlight, Cyrus and her family wanted an effective but out-of-sight method for moving her teeth. They chose a relatively new one called lingual braces. Unlike traditional braces, the hardware for lingual braces is fixed on the back of the teeth (or the tongue side, hence the term "lingual").
Lingual braces can correct any bite problem labial ("lip") braces can, just through different mechanics of movement. Its main appeal is that the hardware is hidden behind the teeth, so only you and your orthodontist need know you're wearing braces.
There is also less risk of damage to the mouth or the braces themselves if you're in a sport or profession where you're at high risk for facial blows. And unlike patients with traditional braces, you'll have an unobstructed view of your progress over the course of treatment.
Lingual braces do tend to cost more than traditional braces. Some patients also have difficulty at first with speaking and tongue comfort, though most grow accustomed to the braces within a couple of weeks. Because lingual braces are relatively new, there's been a limited number of orthodontists offering it.
But lingual braces are just one of the ways to straighten teeth. Modern dentistry offers several ways to give you your dream smile. If you have dental problems or would like to improve the look of your smile, please contact us or schedule a consultation, and we can discuss your options. To learn more, read the Dear Doctor magazine articles "Lingual Braces" and "The Magic of Orthodontics."