Posts for: March, 2018
By Kenneth J Oskowiak & Associates, DMD, PC
March 30, 2018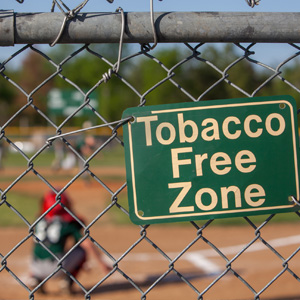 Spring means different things to different people—but to baseball fans, it means just one thing: the start of another thrilling season. All 30 Major League Baseball teams begin play this month, delighting fans from Toronto to Texas and everywhere in between.
The boys of spring carry on an age-old tradition—yet baseball is also changing with the times. Cigarette smoking has been banned at most ballparks for years; smokeless tobacco is next. About half of the MLB venues now prohibit tobacco of any kind, including "snuff" and "dip." What's more, a recent contract agreement bars new Major League players from using smokeless tobacco anywhere.
Why all the fuss? Because tobacco isn't safe to use in any form. People who use smokeless tobacco get just as much highly addictive nicotine as cigarette smokers. Plus, they get a mouthful of chemicals that are known to cause cancer. This puts them at higher risk for oral cancer, cancer of the esophagus, pancreatic cancer and other diseases.
A number of renowned ballplayers like Babe Ruth, Curt Flood and Bill Tuttle died of oral cancer. The death of Hall of Famer Tony Gwinn in 2014 focused attention on tobacco use in baseball, and helped lead to the ban. Gwynn was convinced that his addiction to smokeless tobacco led to his getting oral cancer.
Yet tobacco isn't the only cause of oral cancer. In fact, the disease is becoming more common in young people who do not smoke. That's one more reason why it's so important for people of all ages to keep to a regular schedule of routine dental exams. These visits offer a great opportunity to detect oral cancer in its earliest, most treatable stages.
So as you watch your favorite team, take a tip from the professional athletes' playbook. If you don't use tobacco, don't start. If you do, now is a good time to quit. For help and support, call an expert at 1-800-QUIT-NOW or visit smokefree.gov.
If you have any questions about oral cancer, please contact us or schedule an appointment for a consultation. You can also learn more by reading the Dear Doctor magazine article "Diet and Prevention of Oral Cancer."
By Kenneth J Oskowiak & Associates, DMD, PC
March 15, 2018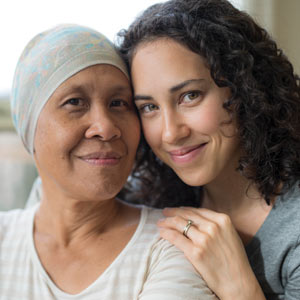 If you're facing cancer treatment, we wish you the best outcome possible. Treating this disease has advanced tremendously in recent decades, but the available options are still often challenging to endure. It will be your primary focus for the foreseeable future.
As a dental provider we also want you to be aware how the two main treatments, chemotherapy and radiation, could adversely affect your teeth and gums, especially if you're receiving radiation therapy near the head and neck. The aim of cancer treatment is to attack and destroy cancer cells to prevent their growth. Unfortunately, it can also destroy neighboring healthy cells and lead to harmful consequences in different parts of the body, including the mouth.
Salivary glands, for example, are especially vulnerable to damage during cancer treatment. This could create a situation where the mouth no longer produces adequate saliva flow, leading to a condition called xerostomia or dry mouth. Besides a lot of discomfort, restricted saliva flow can also increase your risk of tooth decay and other dental diseases. This is because saliva is the body's acid neutralizer (acid can erode tooth enamel) and its first line of defense against microbial infection.
To guard against this, it's important to support salivary flow as much as possible if you experience dry mouth symptoms during treatment (as well as beyond—it's possible the damage to these glands could be permanent). Since some medications also contribute to dry mouth, you should speak with your physician about the prescriptions you're taking: if any have dry mouth side effects ask if there's an alternative drug without these side effects. You should also drink more water during the day and especially when taking medications. And consider substances like xylitol gum that can help boost saliva flow.
Unfortunately, it may not be possible to fully avoid the effects of these treatments on your teeth and gums. So, be sure you keep up daily brushing and flossing and see your dentist regularly for cleanings and checkups. If necessary, there are a number of restoration options to restore your smile after you've completed your treatment.
If you would like more information on dental care during cancer treatment, please contact us or schedule an appointment for a consultation.